About Me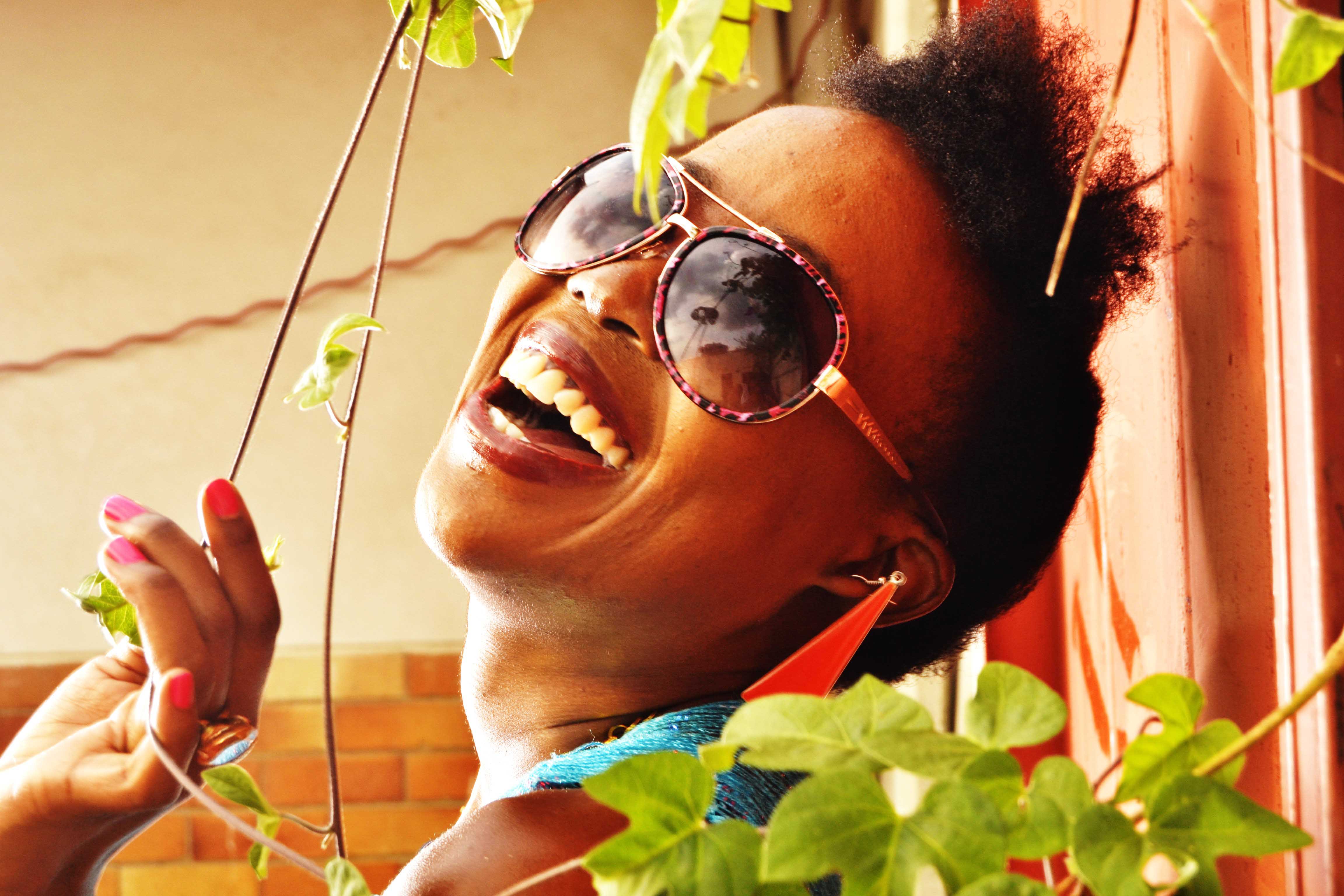 Name
Nontsikelelo Mazwai
Stagenames
Ntsiki Mazwai; MaMiya; StreetQueen; The Ntsikinator
Craft
Beadwork Artist; Poet; Musician; Producer; Author; Blogger; Social Activist
Date Of Birth
3 September 1980. Pimville Soweto
Education
Diploma in Marketing Management (IMM, 2008)
Entrepreneurship and New Venture Creation (Wits Business School, 2014)
MA, cum laude creative writing (Rhodes University, 2016)
Awards
Golden Circle youth award for community service
LGBTI award for using Art for Social Issues
Most innovative Student (Wits Business School, 2014)
Catalogue
The House of Mobu (Beadwork Range. 2002)
MaMiya (Spoken Word SAMA nominated album 2008)
Ntsiki Speaks (1 woman play, 2009, 2016)
Wena (Poetry anthology, 2010)
Mama Said Session (Talkshow/Music series, 2012-2013)
NDINGUBANI (Spoken Word and Music album, 2013)
Ntsiki Mazwai WILL NOT be ignored. A vocal and opinionated artist, when she is not using the stage to confront sensitive issues then she is confronting them on her twitter account. Ntsiki has the ability to provoke issues that become national debate. A talented artist who has worked with the cream of South Africa's musical crop, Ntsiki is steadily growing into a powerhouse on the local cultural landscape.
Ntsiki's artistic trajectory has been inspiring to watch. Originally channelling herself into her beadwork range, The House of Mobu; to mutating into being part of an all woman spoken word collective, Feel A Sistah; and then later releasing smash hit 'uRongo,' as a solo musical performer.
She then wrote a book, produced the popular MaMa Said Sessions at Roodepoort theatre and released her sophomore album.
Centred around black consciousness and women's issues Ntsiki performs locally and abroad. Being the pioneer of mixing poetry with house music, in an effort to 'take literature to the dance floor,' Ntsiki continues to push artistic boundaries. Ntsiki performs her poetry with a dj, she also performs with a full band.
She likes to spend her time visiting inmates in prisons and visiting schools to give talks. Ntsiki has a deep love for people, justice and truth and this often resonates in her words, work and actions.
The only thing predictable about Ntsiki Mazwai, is that she is unpredictable.
While most stars are found in the sky......this star has a tendency to be found walking on the ground....hence they call her, the Queen of the Streets.
ONLINE:  www.ntsikimazwai.co.za
TWITTER: www.twitter.com/ntsikimazwai
SOUNDCLOUD: www.soundcloud.com/ntsikimazwai
YOUTUBE CHANNEL: www.youtube.com/ntsikimazwai
BLOG: www.wordpress.com/ntsikimazwai
iTunes: https://itunes.apple.com/za/album/ndingubani/id663474147
Poems: https://www.youtube.com/watch?v=cpodaCD83H0 | https://www.youtube.com/watch?v=cpodaCD83H0 | https://www.youtube.com/watch?v=JxxF19IVOwo
BOOKINGS:  ntsiki_mazwai@yahoo.com / missmazwai@gmail.com